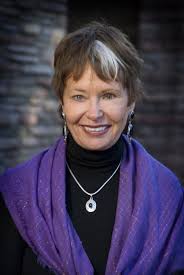 "Jimi is an amazing and inspired speaker! He is both passionate and highly informed in his calling for an evolved consciousness to guide health for all"
Dr Jean Watson, (ACN Living Legend)
Distinguished Professor and Dean Emerita University of Colorado Founder
Director Watson Caring Science Institute
Dr Jimi Wollumbin (TCM)
Jimi is not a GP or an MD but a Doctor of Traditional Chinese Medicine. He is one of those rare individuals that is an expert in his field that also knows how to teach others. He has spoken at the United Nations, opened for Deepak Chopra, spoken alongside Bruce Lipton and has even been personally insulted by the Dalai Lama. He teaches integrative doctors across America, sits on the faculty of the America Integrative Health and Medicine Association and is a lifetime member of the Tibetan Medical Institute's 'Friends of Tibetan Medicine'. Having joined in 2002 as a regular 'member', he is now also an esteemed 'Fellow of the Australian Traditional Medicine Society'.
After completing his internship in Chinese Medicine in TCM in Beijing hospital in 2002 he has since completed 3 research exchanges at Ayurvedic hospitals in India, 2 with the Lama-physicians at the Tibetan Medical Institute, 1 with the Persian Hakims of the Unani Tibb Hippocratic tradition, 3 at the Trad-Med Department of the Mongolian National University in Ulaan Bataar, and a 2019 trip through Siberia to research Shamanic medicine and present his work.
Jimi's original degree at the ANU was in philosophy and eastern religion which is why Dr Seroya Crouch describes him as 'a philosopher of medicine'. He has written several books, none of which have been published, acclaimed or even read... yet.
He is also the CEO and founder of One Health Organisation, a wellness-based charity that has distributed over 10 metric tonnes of herbs and supplements to 100 locations across 13 countries since 2005.
The esteemed 'father of functional medicine' Profession Jeff Bland once publicly remarked: "Every time I hear Jimi speak I think to myself - that's the kind of man I want to be when I grow up".

He brings passion and enthusiastic hand gestures to every conversation he is a part of.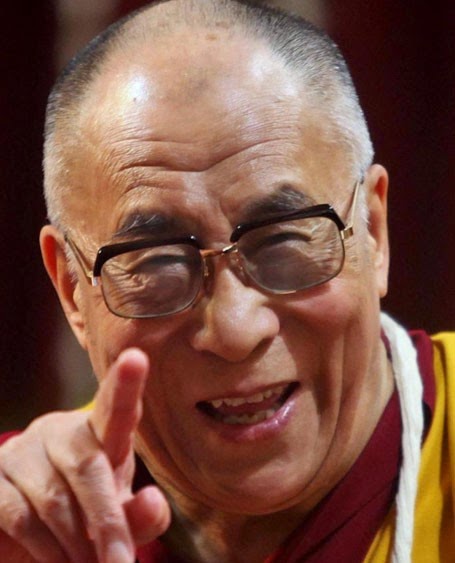 "Ha! You Look Like You're from another planet!"
(Said with great mirth whilst ruffling Dr Jimi's 'hair').
- HH The 14th Dalai Lama to Dr Jimi 2013
Jimi's Colourful Career Highlights
Over the last 20 years of clinic practice I have had the opportunity to research and practice some of the most respected traditional medical systems; these include the Chinese, Tibetan, Indian, Mongolian and Persian traditions. I have also been fortunate enough to work in a series of community health and international aid initiatives. The following timeline lists some of the highlights of this diverse and rewarding exploration.

2020 Highlights
Panelist with Bruce Lipton at the Australasian Integrative Medicine Conference
Survived CoVid and its lockdowns
2019 Highlights

Siberian Shamanism Research Trip (June-July)
Keynote Speaker: Mongolian National University's International Congress on Mongolian Traditional Medicine to commemorate the 380th Anniversary of the Ulaanbaatar School of Lama-Physicians.
Chair: Panel Discussion on National Health Strategy, the Australian Leadership Retreat hosted by ADC on behalf of the Word Economic Forum.
Culture Well Project Co-Founder: A 400k Federal Government funded project with Asthma Australia to improve wellbeing in Asylum seeker communities. Research partner: UNSW.
One Health Fundraiser: Metagenics International Congress ($28 269 raised for refugees)
Milestone: 10 year partnership between One Health and Metagenics. Over $2 Million AUD generated in aid including 8 metric tonnes of protein supplements. Total nutritional supplements distributed would reach 2.8 kms into the sky if stacked together.
2018 - International Congress on Natural Medicine - keynote presenter
2017 - Australian Integrative Medical Association Conference (AIMA) - Keynote presenter
2016 - Appointed Faculty (teaching) American Integrative Health & Medicine Association (AIHM)
2015 - Key Note presenter American Integrative Health & Medicine conference San Diego (with Deepak Chopra)
2014 – Tibetan Medical Institute Daramshala / Ladakh (Research) Lifetime Membership
2013 - Philippine Disaster Relief Effort (OHO Coordinator)
2013 –Abandoned Children's Project – Myanmar (Volunteer)
2012 – Community Health Anti-Malarial Pilot – East India (Project Manager)
2012 – Galenic & Persian Medical Council / CCRUM – Delhi (Research)
2012 – 30 Million Dollar Health & Wellness CRC Bid – Southern Cross University (Senior Consultant)
2012 – 10 000 hours Volunteer time reached (One Health Organisation)
2011 - Ayurvedic Research Exchange – North India
2011 – $500 000 Dollars in International Aid Donations (Fundraised)
2010 – United Nations Conference Address (Speaker/ Delegate)
2009 – Holistic Primary Health Care - Government Submission (Author)
2008 – National Youth Enquiry – (Speaker/ Nutrition)
2008 – EU Homeopathy & Immunisation Conference (Presenter)
2007 – Kottokal Ayurvedic Hospital Research Exchange – South India
2006 – Youth in Crisis Outreach Project - Kings Cross (Project Founder)
2005 – Asylum Seekers Health & Wellness Initiative – Sydney (Project Founder)
2005 – One Health Organisation (Founder)
2004 – Village Health Project – Mexico (Volunteer)
2004 - Traditional Medicine research:
Dayak Forest Shamans (Borneo)
Dogon Animism (Mali)
Water Priests (Indonesia)
2003 - Tibetan Medical Institute research exchange
2003 - Ayurvedic Research Exchange – South India
2002 – Beijing Hospital Internship – China
2001 – Zen Mind Body Centre (Director)
2000 – Diploma of Sports Injury Therapy
1999 – The Healing Hands Clinic (Director)
1997 - Remedial Massage Training (ACT TAFE)
1994-1996: Australian National University
(Western Philosophy & Eastern Religion)